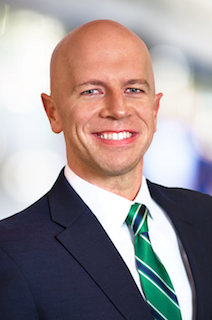 Stephen K. Vetter — Partner
Stephen K. Vetter is a Partner for Barr Resources, a boutique executive search firm specializing in the development of global Human Resources teams.
Steve spent the initial 10 years of his career in a variety of HR generalist and talent roles primarily in the media sector including Wenner Media (RollingStone, Men's Journal, & US Weekly) and Scripps Interactive (HGTV, Food Network, DIY, Travel Channel, Cooking Channel, and Great American Country).
Steve entered the executive search field in 2007, teaming up with Dan Barr in conducting senior level, Human Resources search assignments in virtually all industry sectors and geographies. He understands the search process from both sides of the desk and has effectively leveraged this perspective to ensure that each search engagement is handled with an emphasis on assessment, accuracy, transparency, and speed.
Steve holds a B.S. in Labor & Industrial Relations from The Pennsylvania State University. He serves on Penn State Labor & Industrial Relations Board and is an active participant of the Student Mentoring Program. He is a frequent guest lecturer at the University.
Contact Information:
E: svetter@barr-resources.com
T: 302-984-1948 / C: 516-660-0369