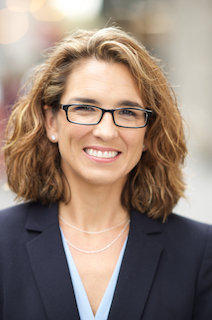 Amy E. Lefton — Administrative Services Manager
Amy E. Lefton is the Administrative Services Manager for Barr Resources, a boutique executive search and consulting firm specializing in the development of global Human Resources teams.
Amy entered the executive search field in 2001 and has supported Dan Barr in executing over 300 search assignments since that time. She serves as the firm's central liaison between its client companies and candidates. Amy's customer orientation, professionalism and judgment have been critical in ensuring the firm's goal of providing its clients and candidates a world-class experience. She is also responsible for managing a number of critical day-to-day duties including office operations, IT management, client/candidate database and company website management, human resources administration and vendor liaison.
Prior to executive search, Amy held progressively larger roles in Human Resources and Communications at First USA Bank (now JPMorgan Chase) and Juniper Bank (now Barclaycard).
Amy attended Indiana University and lives in Hockessin, Delaware with her husband and two sons.
Contact Information:
E: alefton@barr-resources.com
T: 302-984-1948  /  C: 302-256-4545