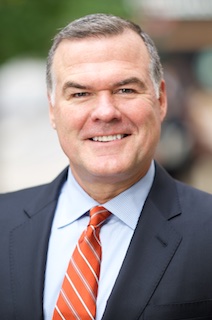 Daniel C. Barr — Founder and President
Daniel C. Barr is the founder of Barr Resources, a boutique executive search and consulting firm specializing in the development of global Human Resources teams.
Dan started his career at PepsiCo where he held a number of field and corporate positions, including serving as Human Resources Director for the beverage unit's European and African divisions. He later joined Blockbuster Entertainment during their period of unprecedented expansion and growth. In 1993 Dan became Chief Human Resources Officer at First USA (now JPMorgan Chase). First USA went on to become the largest Visa and MasterCard issuer in the world and the best performing financial stock during the 1990's. The company was cited in McKinsey's landmark War for Talent study as a benchmark organization for best recruitment practices and for building a high-performance culture. At the height of the internet boom, Dan broadened his business experience to include eCommerce initiatives by running Human Resources at Walker Digital (the parent of Priceline.com).
In 2001, Dan altered his career course by establishing an HR recruiting and consulting firm. Since then, he has leveraged his expertise and extensive contacts in the field to execute over 300 senior level HR search assignments. Barr Resources is widely regarded as the premier boutique firm for hiring Chief Human Resources Officers and helping them to build out world-class HR teams.
Dan holds a B.S. in Industrial and Labor Relations from Cornell University. He and his wife, Paula, reside in New York City and Delaware and have four grown children.
Contact Information:
E: dbarr@barr-resources.com
T: 302-984-1948 / C: 302-740-7561